Page 2 of 3
Hello everyone, Here is the updated points for NPHC's 2019 Year-end awards through the ENPHC's September 2019 show. It appears that everyone has enough meeting sign-ins. If you think that is incorrect, please contact me and I will re-check it. As noted, they will be made final on October 15th. Please check them and Email me if you find something that is in error, that needs checked, or if you have any questions or need an explanation please bring to my attention, Roy
Here is the updated points for NPHC's 2019 Year-end awards. I have added the missing horses and made the corrections and checks that were brought to my attention. Please check them and Email me if you find something that is in error, that needs checked, or if you have any questions or need an explanation, Roy
Any NPHC & APHA national member interested in running for Nevada's National Director position needs to contact Roy Bock by August 1st, 2019 to be nominated and have their name added to the APHA Director Ballot for Nevada. Please call Roy at 775-867-4440 or email rbock@oasisol.com to have your name placed on the nomination form. David Ruby is our current APHA National Director for Nevada.
We are about two weeks away from the first 2019 NPHC show.
Don't forget to send your entry to Roy & your Stall Reservation form to Sharon.
Remember that NO SHAVINGS come with your stall this year, so if you want shavings at the fairgrounds, you need to pre-order them with your stall reservation. Sharon only plans to buy what is ordered ahead of time, so please plan accordingly.
Roy did send all of the forms for the show in two (2) emails. If you didn't receive these emails and want to be on the list, please send him a note to rbock@oasisol.com to be added.
The Nevada Paint Horse Club's 4th Annual Trail Ride for Fun flyer is available for download. Also visit our trail ride page for more info.
Our remembrance of Carol Brown who is missed daily by a vast many people. Our thoughts and prayers continue to be for & with her entire family.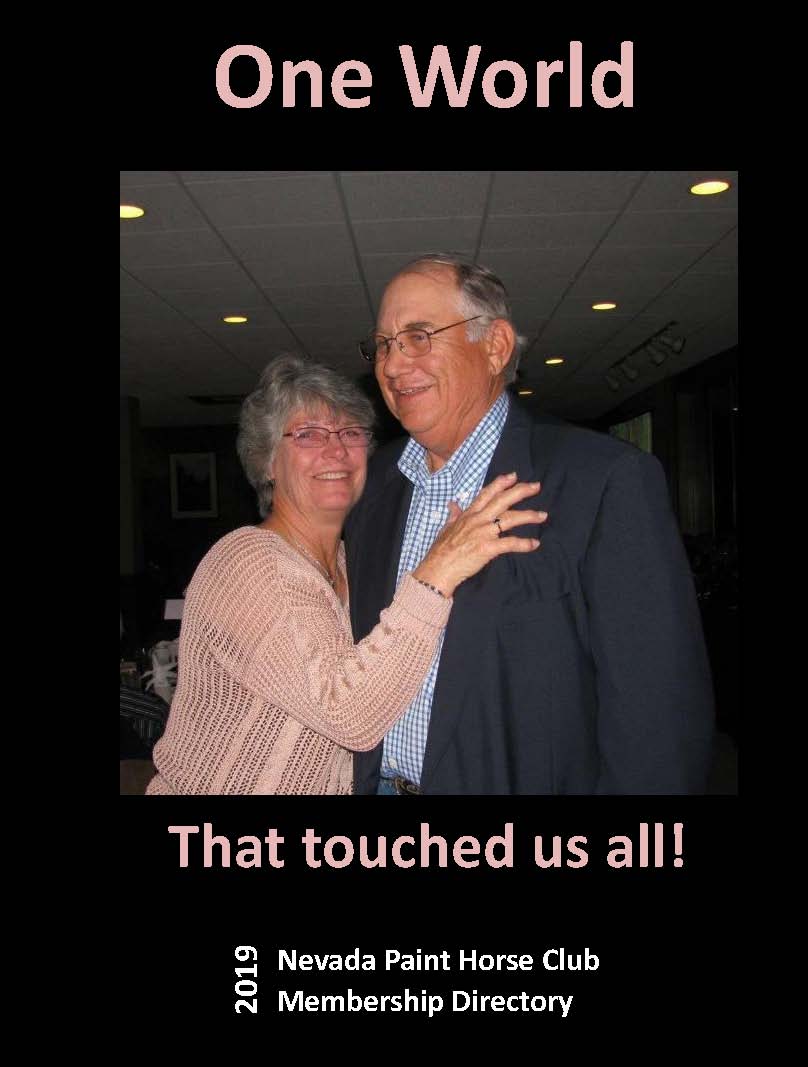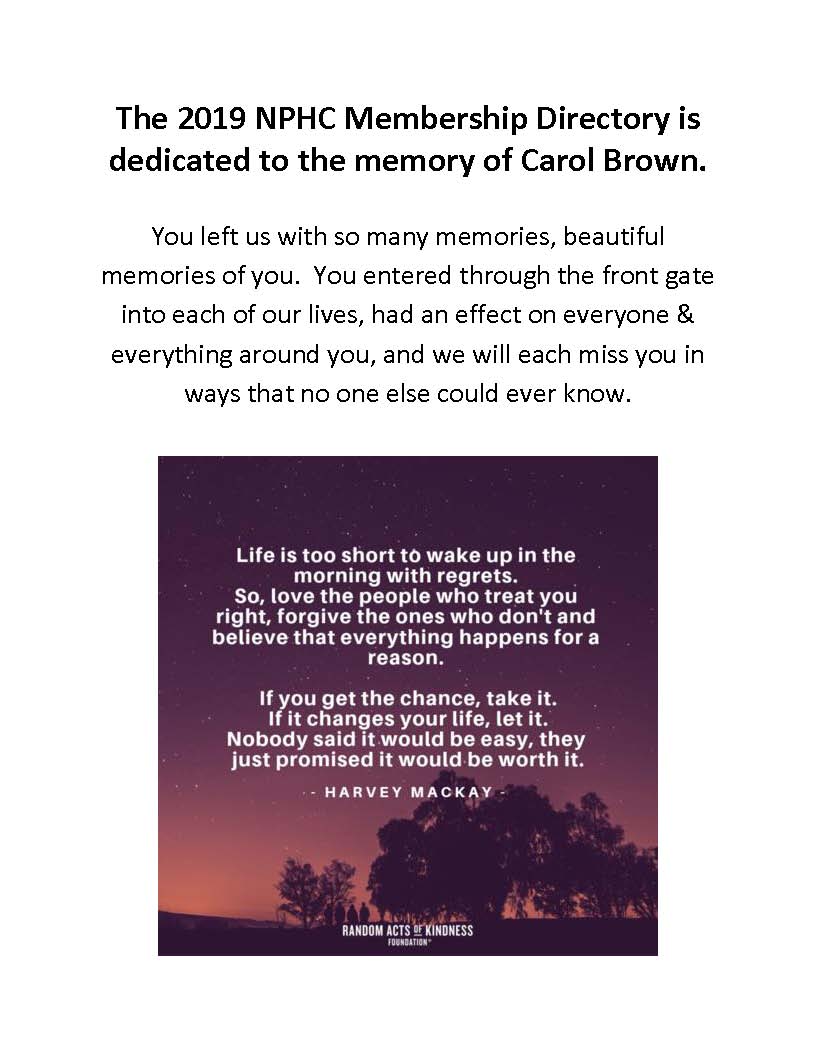 Thank you to all of our Sponsors and Supporters. We couldn't do everything we do without you. I apologize to anyone I missed.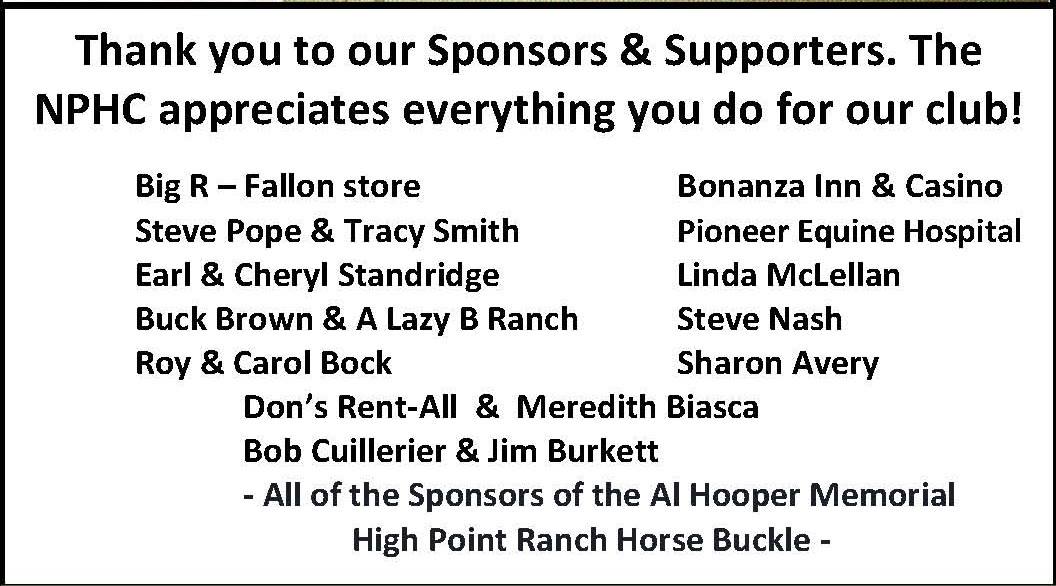 Please bring raffle items for our youth fundraiser raffle table.
Sharon needs to provide a dinner count tomorrow, Wednesday February 13th. Please get those last minute reservations in to Sharon ASAP.
and a Dinner ticket is required to attend the Awards Banquet. Not only does a preliminary count need to go in for food, but the head count at the tables is what the facility uses to charge us for meals. There will be dinner tickets to pick up from one of the Bocks. They will have membership forms, 2019 awards rules, Directory advertiser packets, raffle tickets and more available at the door. – Sharon Lee
Here's the form for the 2019 NPHC Awards Banquet to be held in Carson City Nevada on February 17.
Mark your calendars. NPHC Show dates for 2019 June 15-16: 4 judges NPHC Carol Brown/Lynn Titlow Memorial POR August 3-4: 4 judges NPHC Sharon Bates/Sheila Plimpton Memorial POR September 7- 8:4 judges in Fallon ENPHC Ken Winder Memorial POR
June has already been submitted to APHA and August & September will follow in the next couple of days. We have reserved the multi-purpose room for the appreciation dinner in August. Please remember that it is not always easy to get dates that work for EVERYONE, but this is as good as it is going to get… All of the above dates are confirmed and in the books. Please plan to join us in 2019.
More information, Updated Paperwork, and 2019 will be coming soon.